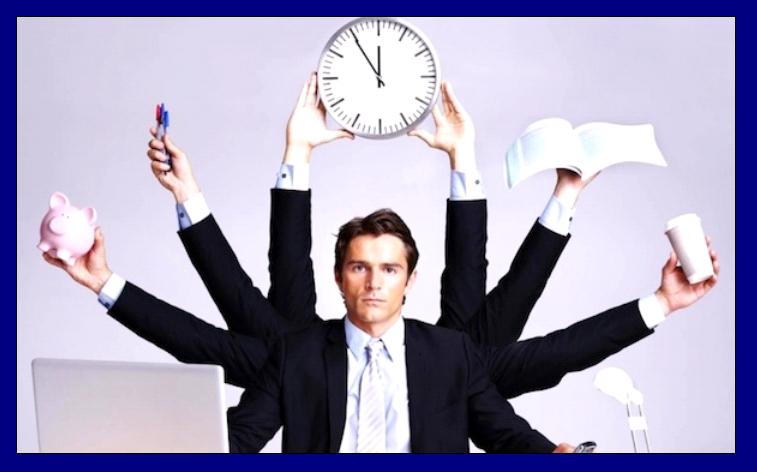 A good property manager or property management company is worth its weight in gold.  That person or company has the ability to maximize the rental property, whether it is one house or a huge building with many tenants.
A property management company is defined as a third-party which is hired to handle the daily operations of a real estate investment.  They can manage all types of properties, from single-family homes to large apartment complexes.
Typically, however, when one thinks of the term "property management company", they usually think of a huge conglomerate in a swanky office, that manages apartment buildings or office buildings, or perhaps large hotels and restaurants.  This is not necessarily so, because a property manager or company can just as easily have responsibility for a single tenant in a one-floor bungalow.
The responsibilities of a property manager and/or property management company depends on the amount of properties handled on a daily basis and their expertise in keeping the landlord/tenant relationship harmonious.
Duties involved:
Manage rental property/properties;
Manage rental home(s);
Manage Home Owners Association ("HOA") fees;
Manage condominiums; and
Handle landlord/tenant responsibilities, including legal issues such as eviction.
Residential property managers
As stated above, though we would usually think of property managers or a property management company as one that manages a multi-level office building, a property manager can, and should, be retained to manage your residential property, especially if you have more than one rental home.  This is also a very beneficial concept if you live in another state or far away and cannot be here on an everyday basis to attend to tasks associated with that property.
You might feel that a property manager's only task is collecting the rent every month, but there are a multitude of tasks that you can be relieved of, and, who doesn't appreciate a little extra free time?
Dealing with the rent
One of the primary responsibilities of a property manager is indeed collecting the rent.  But, there are other tasks associated with the entire rent collection process, all which fall into the job description of the property manager.
Property managers are responsible for setting the initial rent level, collecting rent from tenants and adjusting the rent periodically.
The property manager must know the best rent level for that particular property which will be guaranteed to attract tenants to your property.  To do this, they need to have an understanding of the market where the property is located and have looked at comparable properties in the area.  The property manager must determine the date to collect the rent each month and set guidelines for it.  He must not stray from those deadlines by strictly enforcing adherence to deadlines by invoking late fees.  Rent adjustments are also in the job description.  The property management company or property manager also has the authority to increase the rent by a fixed percentage each year, according to individual state and/or municipal law. They may also decrease the rent if they deem it necessary.
What else does a property manager do?
So, we've clearly established that the rent collection is one of the property manager's main jobs, but he will also do periodic inspections of your rental property to ensure that your tenant is abiding by any rules and regulations you have set forth as to upkeep of the inside and outside of the property.  If an inside and/or outside inspection reveals that the tenant is not keeping the property up, then a property manager has the right to serve them notice and a certain period of time to rectify the situation.
If indeed the issue of late rent payments, or even worse – no rent payments, should occur, then the property manager will either send a demand letter for payment and/or commence eviction proceedings.
One of the main responsibilities of the property manager is to manage the tenants.  They are involved in all capacities, from finding the tenants and making arrangements for their tenancy.  If it is a primo piece of property then there is not much marketing necessary to draw potential tenants.   Sometimes a little help is needed, however, to improve the façade of a building, or the amenities inside.  Ads for potential tenants must be screened very carefully to ensure they do not exclude anyone.
A face-to-face meeting will be next to screen potential tenants.  The property manager or the property management team will peruse tenant applications to find the best "fit" of tenant to your property.  This isn't just a quick perusal of the application.  Often the screening process is extensive and might include such rigid screening processes as running credit checks and criminal background checks.
Often an experienced property manager knows a good fit when he sizes up the tenant during an interview or having pored over an application thus thwarting issues with short tenancy or failing to pay the rent on time.
Preparing, then tendering the lease to the tenant for review and approval is another part of the many tasks handled by a property manager/property management company.  First, however, the property manager must decide on the amount of rent to charge as well as the security deposit required, the length of the lease, all items which will protect the rights of the owner of the property.
All repairs, emergencies and/or complaints, large or small, which occur, especially dealing with maintenance, are the responsibility of the property manager and it is his/her business to know the necessary contacts to handle the situation pronto.
A property manager's contact list is extensive as there must be go-to people for repairs, as well as maintenance of all types for the property in question.  Therefore, a large network of reliable contractors must be at the property manager's fingertips always.
Evictions or move-outs are inevitable sometimes and the property manager or management company must deal with these unfortunate circumstances as well.   The property must then be cleaned up or restored to its original condition to be able to appeal to a new tenant.
The property manager or management team will deal with all financial aspects of the landlord/tenant relationship.  If the manager is not responsible for managing the budget, paying the taxes and maintaining the financial records, then they will put their trust in a reputable CPA to do so.
Lastly, a property manager must understand landlord/tenant law, and/or have a lawyer whose expertise is this type of law so his resources are at the ready should it be necessary.