If the outside of your home is in need of an upgrade, there are a number of exterior home remodeling projects that have the power to transform the look and feel of your home. Whether you are looking to replace your roof, add a deck or patio to the backyard, or a porch around your home, an exterior remodel can boost both your home's functionality and its marketability at the same time.
Plan and Budget
The key to any successful remodeling project is proper planning. Without it, your remodel could wind up costing much more and lasting much longer than you ever anticipated. For this reason, it helps to create a realistic budget right from the outset. After you've decided on the scope of your project, it's time to figure out exactly what your remodel will cost. It's important to be realistic and detailed when anticipating your expenses. Often, project cost overruns are a direct result of under-budgeting from the beginning. If you take the proper time to plan your budget, it will definitely pay off later on.
Sourcing the Materials
As soon as you know how much you can spend, it's time to source the right materials for your project. Researching the right products can be difficult for a beginning remodeler because there's so many different products, and it may be tough to know which ones are just right for your project and budget. Although it's fine to start your research online, here's where it makes sense to speak to an experienced renovation contractor. Someone who knows the business and the value of different products and their costs can be really helpful at this stage. 
Replacing Your Roof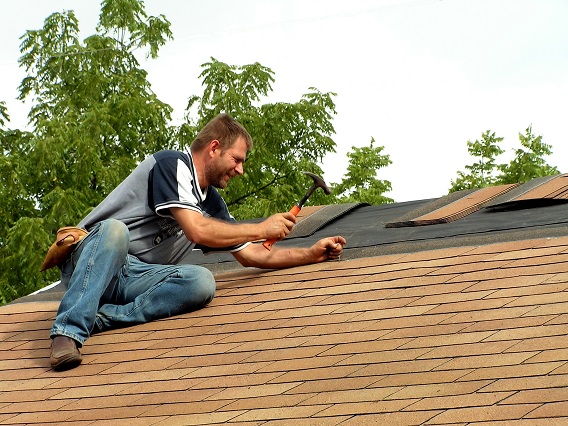 Although a new roof is one of the biggest investments you can make in your home, it can also bring the biggest return on your investment. Some studies point out that a new roof may yield as much as 80% of its original cost upon resale. Questions about roof repairs usually boil down to whether you should redo your existing roof or opt for a complete roof replacement.
If you are only dealing with minor issues or leaks, and the roof is in decent shape overall, then redoing or reroofing may be the right choice. Keep in mind, however, that only repairing a part of your roof may cause it to be uneven is some areas. If you're on a tight budget, however, it's still possible to have a quality roof by reroofing, as long as there is no real damage to the deck.
On the other hand, if your roof deck has evidence of significant water damage, sagging, or even mildew or mold growth, then it's time for a complete roof overhaul. A new roof will also give you the peace of mind of knowing that the deck and shingles are in great condition. On the positive side, if you choose good quality roof shingles, they should last for a good ten years or more.
Adding a Porch to Your Home
A porch remodel has the benefits of adding to your outdoor living space and changing the look of your home. The key is to think of it as an addition without windows or walls. As soon as you decide how you want to use the structure, your project can begin to take shape. Will it be a place for just a few rocking chairs, or are you looking to host large family gatherings? If you're looking to have large meals or a few sofas to kick back on, you will need to plan for the extra space.
You will also need to consider how you want to use the porch over the seasons. Some people have heating installed in order to use their porch during the winter. If bugs are a problem during warmer weather, you may need to have a screened porch. Whatever your needs are, it helps to hire an experienced contractor because constructing a porch is like adding onto your home.
Patios and Decks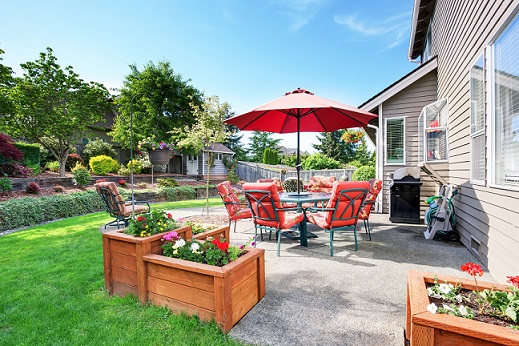 Introducing a patio or a deck to your home is the perfect way to keep the party going outside. If you want more space to lounge in the sun or enjoy an outdoor barbecue with friends, this could be the right exterior remodeling project.
The central difference between a deck and a patio lies in how and where each one is constructed. A deck is a raised structure with supports whereas a patio is built directly on the ground. Generally, a deck is attached to your home via a door or other entryway, which makes for an easy transition from inside your home. Patios are usually located in the backyard and can be adjacent to a pool or to your home as well.
People tend to think of patios more for relaxing in the sun whereas a deck can be used for grilling or having meals outside. Either way, both of these structures are a great way to entertain and enjoy the outdoor space around your home. Furthermore, they can also increase the resale value of your home. Home buyers typically prefer outdoor living space when looking for a new home. For this reason, you can look forward to about a 70% return on investment from a new deck or a 50% return for a patio.