Market of Home Improvement Professionals
Did you know that home improve­ment is the only spend­ing area to show a net pos­i­tive besides health­care, which has seen major cost increas­es in recent years due to the pan­dem­ic? That's a huge fac­tor that is play­ing into our industry.

In 2021 Americans spent $538 billion on home improvement stores. With home­own­ers con­tin­u­ing to invest mon­ey and time into home improve­ment projects, professionals need to know trends sur­round­ing the top­ic in order to cap­i­tal­ize on it.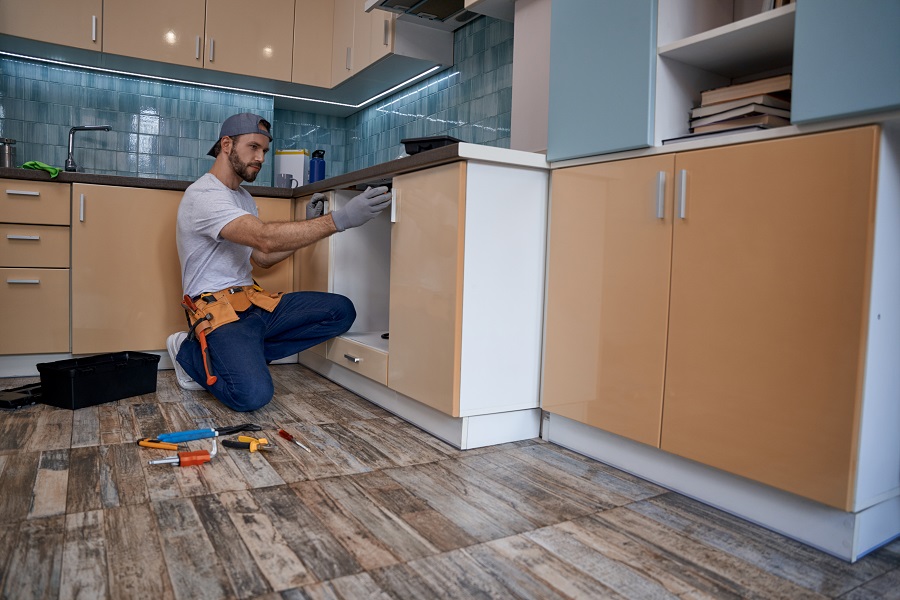 Type of Home Improvements
Home improvement includes remodeling, altering, painting, repairing, renovating, restoring, moving, demolishing, modernizing of residential or noncommercial property. It also incldues the making of additions, construction, installation, replacement, improvement, or repair of driveways, bathrooms, garages, basements and basement waterproofing, fire protection devices, security protection devices, central heating and air conditioning equipment, water softeners, heaters, and purifiers, solar heating or water systems, insulation installation, siding, wall-to-wall carpeting or attached or inlaid floor coverings.
Hiring Home Improvement Professional
5 Important Tips for Hiring Home Improvement Contractor:
Make sure to communicate your goals.
Be clear about your budget.
Price may reflect quality - Low bid is not necessarily a good bid.
Check the contractor credentials, online and offline.
Get your home improvement contract in writing.
Top Home Improvement Professionals
Below a list of top home improvement contractors rated A+.
Home Renovation GA
Harbour Towne Construction
Atlanta, GA
770-455-1930
https://www.harbourtowne.net/
Services: whole house remodels, kitchens and bathroom renovation, attic conversions, porches, home additions, home office improvements, and basements remodel.
Service area: Atlanta and Dunwwody, Georgia.
---
Window Treatment MD
Kelemer Brothers
Silver Spring, MD
410-299-0038
https://www.kelemerbrothers.com/
Services: installation and replacement of all window and door types including sun-rooms, sliding windows, bay windows, bow windows, double hung windows, casement windows, awnings, sliding doors, sliding patio doors, and steel entry doors.
Service area: Baltimore, Harford, Howard, Montgomery, Prince George's County, Baltimore City, Bel Air, Columbia, Silver Spring, Potomac, Rockville, Germantown, Gaithersburg and all surrounding towns and communities in https://worryfreepainting.com/
Services: interior and exterior home painters, commercial building painting, warehouse painting, university and college campus painting.
Service area: Essex, Morris and Bergen County New Jersey.
---
Outdoor Lighting NJ
Lighting By Design
Englewood Cliffs, NJ
973-444-4270
https://lightingbydesignnj.com/
Services: commercial, residential, industrial, and landscape lighting. Lighting consultation, design, installation, kitchen lighting, whole home lighting, and hospitality lighting.
Service area: Essex, Morris, Somerset, Middlesex, Passaic, Mercer and Bergen County New Jersey.
---
Garage Door Repairs MD
495 Garage Door
Silver Spring, MD
844-495-DOOR
https://www.495garagedoor.com/
Services: garage door opener repair, spring repair, panel repair, bent garage door track repair, remote opener repair, and emergency garage door repair.
Service area: Maryland, Virgina, Washington DC
---
Audio, Visual & Media Installation NJ
All Media Consultants
Millburn, NJ
973-467-1103
https://allmediallc.com/
Services: consultation and installation of flat panel technology, family friendly media rooms, multi-room audio and speaker, automated lighting, surveillance cameras, structured wiring and WIFI networks, sonos media system, and outdoor entertainment centers.
Service area: Morris, Bergen, Union, and Essex County
---
Swimming Pool Construction NY/CT
Shoreline Pools
Stamford, CT
203-967-1203
https://www.shorelinepools.com/
Services: swimming pool design, construction, renovation, pool maintenance and repairs, and seasonal pool closing and opening.
Service area: Fairfield County, CT and Westchester County NY
---