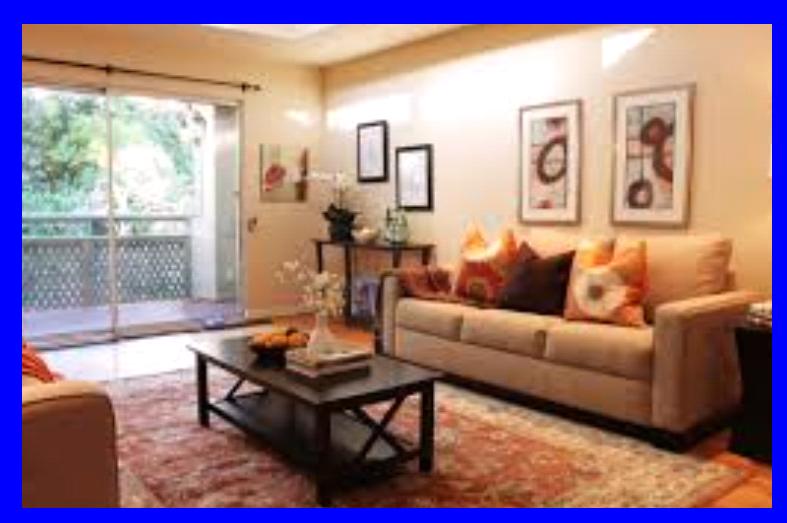 Maybe you recall the excitement of owning your first home?  Granted, it was what was commonly referred to as a "starter home", but it was all yours – your little gem.  Do you remember how eager you were to immerse yourself in every little detail to personalize that home?  Even cutting the lawn and doing yard work was fun because it was your first home.  Fast forward a few years and you've probably moved to a larger house to accommodate your burgeoning family, and, though you were also proud of this home, essentially there were more square feet of house to maintain or otherwise "deal with".  Gone was the excitement of that first home, to be replaced by the never-ending drudgeries of house upkeep and maintenance.  Eventually it takes its toll on you and once you find yourself empty nesters once again, the time is ripe to consider a condominium, right?
If you were to poll friends and family members who have gone the condominium route, do you get favorable responses for their jump to condo living?  If so, maybe they are not 100 percent truthful?
So, how can one get the scoop on condo living to see if it is right for you?
The biggest differences are listed below, but one must be mindful, before entering what is perceived to be the "carefree condo life", that the rights and privileges that you previously enjoyed as a homeowner will be diminished.  Your newly purchased abode is subject to the rules and regulations of a condominium management association.  This may, or may not, be the life for you, so read on to learn more about condominium management in New Jersey.
Owning a condo versus a single-family home
Admittedly, the primary reason for downsizing from a large home is the kids have left and the continual maintenance becomes a drag as you get older.  Especially after retirement – after all, did you not work for most of your life in order to enjoy the golden years?  So, why not leave the home maintenance and outside drudgery like yard work and snow shoveling to someone else?  Some 65 percent of Americans own their own home or condo – so, is it better to enjoy the many amenities of a condo, sometimes forsaking privacy, or continue to live in a home as you have done for most of your life?  Here's a little primer to help you decide the pros and cons.
Negative aspects first
When you buy into the "condo concept" it is a whole different ballgame.  You might be thinking "carefree condo life" but there are some strings attached to the condo concept.  Unless your home previously was in a gated community or special subdivision which required your membership into the community Home Owners' Association ("HOA"), you are in for a surprise.  It would behoove you to read the fine print before you sell your home and jump to the condo life.
Sadly, you may own that condominium, but essentially you own the structure – what is inside the structure is strictly yours, but outside the structure… now, that's a totally different matter.  Essentially, you don't even own the grass that your place rests on.  And, condos do not bode well when the housing market starts to decline.  The condominium sector is one of the first hit and the last to recover.
Not only do you have a whole new set of rules and regulations, but you are assessed a certain fee for the privilege of belonging to and living in the condominium community.  For example, the fees assessed to condo owners can be anywhere from $200.00 to $400.00 per month.  Logically, the more upscale the buildings and the more amenities it has, the higher the HOA fees will be.  In addition, if you thought that leaving the incessant costs to keep your house properly maintained, such as a new paint job, roof, or cement sidewalk and driveway were behind you now, well… you might want to rethink that theory.  In some cases, in addition to the monthly fees you are assessed, should additional major repair expenses crop up and there are insufficient funds in the HOA's reserves to pay for such repair expenses, then the Association may charge you an additional, sometimes large, assessment.
Furthermore, the HOA book of rules and regulations is stringent – if you don't follow the guidelines, you will be fined – no questions asked.
If you thought you ditched the maintenance drudgeries, be advised that often condos, despite the monthly assessment, may require all residents to be equally responsible for maintenance of the common areas of the buildings such as landscaping, elevators, and swimming pools, clubhouses, parking garages, fitness rooms, security gates, roofing and the building exterior.  Some of the HOA fees will govern these responsibilities in a condo, but may not encompass all.  So, sure you'll lose the grass cutting and snow shoveling chores, even the dreaded up-on-the-ladder semi-annual gutter cleaning, but you will need to pitch in occasionally, unless the property management encompasses these elements in your agreement with the HOA.
Well, that might have been a blow to you, but if your heart is still set on condo living, you will probably remain undaunted by those negative facts and figures.  What about the neighbors living in very close proximity to you and all that shared noise?  Well, you'll get used to it you say… eventually.  But, wait – there are also Association rules and regulations that force you to give up a little of your personality, even your desire to be set apart from the rest of the crowd when you purchase a condominium, such as you may be told what color you can paint your front door, whether or not you can have a pet, or a satellite dish and a clothesline.  This is similar to apartment living.  If you feel strongly about Fido or Fifi, you can apply for a variance, but better find this out before you make a hasty exit from your house.
Benefits of condo ownership
Don't be totally disenchanted with the HOA rules and regs, because as a condo owner, you are entitled to decorate the interior of your condo (floors, walls and ceilings) in whatever manner you choose.  So, in that respect, feel free to be an individualist – the rest of the concept… not so much.
While your home might have been in the 'burbs, away from the mainstream of city living, most condominium complexes are located in city-friendly areas, i.e. close to shopping, restaurants and city life.  They are often in close proximity to public transportation as well.
Financially, despite the HOA situation delineated above, condominiums are a better choice than a starter home, or a single-family home.  That said, be advised that condos have a wide price range, and again… according to the size of the complex, or the amenities, involved.  To find a comparably priced starter home, or single-family home, you might be relegated to less-than-desirable neighborhoods.
The security and safety of the condo owners or members in the condominium complex is admirable and this is one of the criteria for which condo living is prized.  Living in such close proximity to neighbors or the Association office will leave you confident about arriving or leaving your condo in the dark and being able to go on vacation knowing that security, such as gates or a buzzer system is in place.
The time you will not spend on those dreaded chores that eat into your down time is the best part of condo living.  How many hours a year you will save on doing yard work or snow shoveling make it all worthwhile, and a bonus, besides all the extra free time you'll be enjoying, is the amenities such as a gym, swimming pool, tennis court or community room, all items which you would probably need to spend extra money on to enjoy (with the exception of the pool, since many people own pools these days).
Think about it, but don't be hasty, in jumping from a house to a condo.