While improved energy efficiency and better aesthetics are the traditional reasons most people cite for window replacement, recent advances in technology have added benefits to this list. To fully understand how developments in window design and manufacturing have made window replacement an even better investment, let's examine some of these newfound advantages.
Better Insulation and Soundproofing
Modern windows have proved to be much more efficient at insulating interiors than earlier versions. With double- and even triple-paned window construction, window insulation now rivals that of exterior walls. Some recent models take things even further by filling argon gas between the panes. Consequently, newer windows experience greatly reduced drafts and much lower heating and cooling costs.
Furthermore, these innovations also contribute to better sound reduction. Although it may be an unexpected benefit, it is often one of the first things homeowners notice after installation.
Easier Maintenance
It's no secret that older windows require a fair amount of maintenance. For instance, wood frames should be refinished approximately every three to five years to stave off rot and mold. Luckily, newer frames don't need nearly as much care. As a result, materials such as aluminum have become very popular for window replacement.
On the other hand, aluminum doesn't insulate very well. For this reason, many homeowners have gravitated to vinyl because it has both the insulating properties of wood along with the no-hassle maintenance of aluminum.
Increased Home Value
While window purchase and installation can involve significant costs, the good news is that updated windows should add to your home's resale value. While they probably don't justify the expense if you're getting ready to sell, owners generally reap more than a 50% return on their investment. In the meantime, you will enjoy immediate monthly savings on your energy bills, one of the largest ongoing expenses of homeownership.
Window Types
Once you've decided to take the plunge and invest in new windows, it is important to consider the many different types on the market to make sure you meet both your current usage needs and right the style for your home.
Double-Hung Windows
Double-hung windows are one of the most popular types of windows. Both the upper and lower sashes are moveable. A clear advantage of newer windows is that they usually have sashes that tilt inside, making it much easier to clean exterior glass. This is especially helpful when the windows are on the second floor or higher.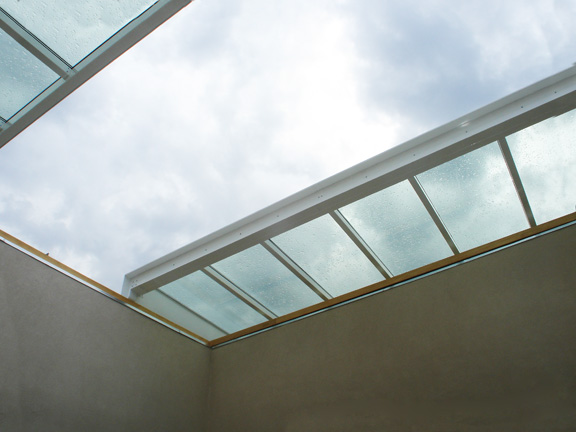 Skylights
Skylights are mounted in the ceiling and can be either fixed or ventilating. They help to bring in more light during the day. They also come in a variety of shapes including flat, domed, arched and pyramid.
Single-Hung Windows
While similar in appearance to double-hung windows, only the lower sash is moveable in this case. But they retain the benefit of easy cleaning with an inward-tilting sash.
Sliding Windows
With sliding windows, one or more window panels move horizontally along both upper and lower tracks, making it easy to open up half of the window for ventilation.
Storm Windows
These windows cut down on the flow of air inside the home. The space in between the storm window and the regular window acts as added insulation. Essentially, they boost the energy efficiency of single-pane windows.
Casement Windows
Hinged at one end and able to swing out at the other for ventilation, casement windows are easy to open and ideal for better air flow.
Picture Windows
Picture windows are large fixed windows that do not open. They do, however, let in lots of light and offer large unobstructed views. They are often found in living rooms or beside a patio door.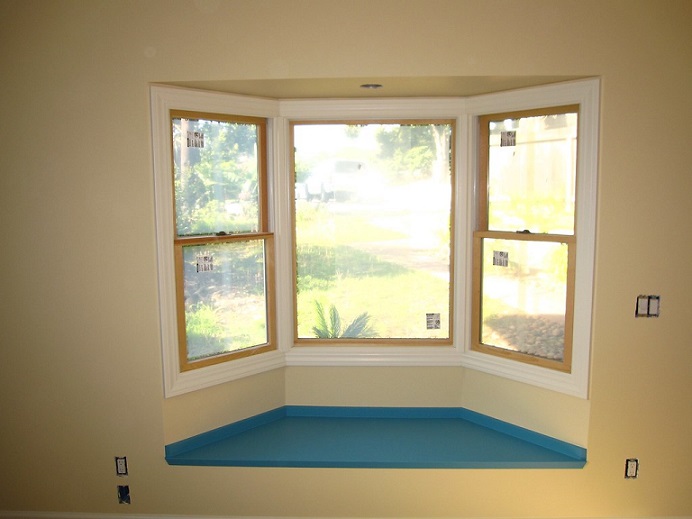 Bay Windows
Bay windows are actually combinations of windows connected to form a curve that protrudes out from the walls of your home. They consist of three windows, two of which are angled, operable windows with a fixed panel between them. Bay windows are great for creating a nice cozy nook or window seat. They can also highlight a picturesque view.
Given that there are many window types designated for new construction, the style of your home will be the main consideration for the type of windows you choose for each room. While other factors such as privacy and views will affect your decision, modern window replacement hinges on finding the right blend of aesthetics and functionality that can pay dividends back to the homeowner for many more seasons.