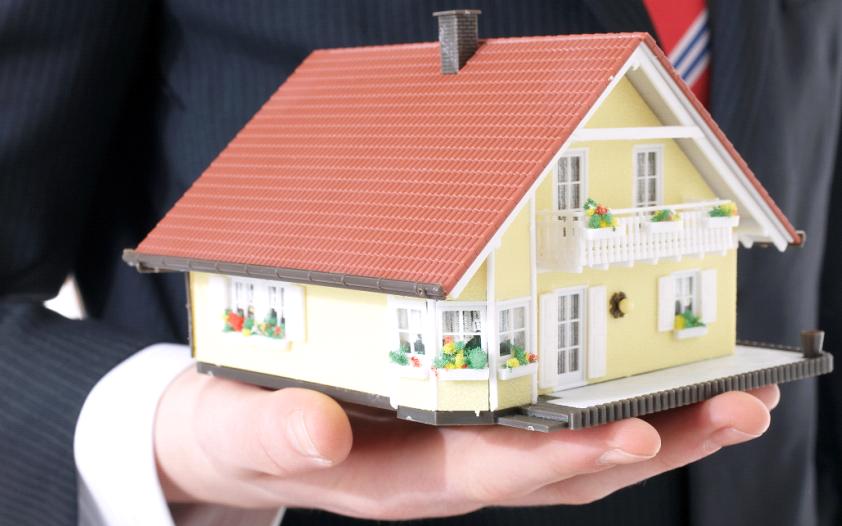 It takes some talent and special skills to be a property manager or part of a team that is a property management company.  These folks are essentially the liaison in a landlord/tenant relationship.  Very few people have the time, nor the inclination, to manage their own rental properties.  It isn't easy.  It takes certain skills.  A little finesse.  And sometimes it is hard to keep a cool and level head when dealing with your own real estate matters, so why not let someone else manage the business aspect and deal with the frustrations and spare you the headaches.  Why not consider retaining a property management company in New Jersey to make your life easier?
What can a property manager/property management company do?
First of all, a property manager or property management company is not just for multi-level office towers, skyscrapers which house apartments and exquisite penthouse living quarters, or sprawling hotels and fancy restaurants.  A property manager can manage your one rental property if you choose not to enter into a landlord/tenant relationship save for reaping the profits from the rent payments on that property.  Below, you'll see what a property manager or property management company can do for you.
Residential property manager
Perhaps suddenly you find yourself with an extra house.  You may have relocated for your job out of state, with the expectation that one day you might return to your home.  Maybe you acquired that house through a death in the family, or, possibly you are just savvy about real estate and couldn't pass up a good deal.  But, for all of your fine qualities, the idea of collecting the rent or presiding over any of the many details that owning a house and property entails, that cause you to re-think and just sell it.  A property manager can come to your rescue and take the burden of home ownership off your hands.
A residential property manager does more than merely collect the rent.  They are real estate professionals who have the ability to achieve the best rental revenues for your property (or properties) and maximize the lease to give you long-term economic benefits.  They will manage the headaches of screening potential tenants, following up with periodic inspections to the home to ensure that the tenants are taking care of your property properly.  If there is maintenance to be performed or the inevitable crisis of plumbing or electrical repairs, it is not you who will be dealing with an angry tenant late at night, but your property manager.  You need not keep a network of reliable and honest contractors at your fingertips; it is the property manager's responsibility to do so.  And, if the landlord/tenant relationship falls apart, as they sometimes do, it is not your burden to terminate the relationship, either by giving notice, or even eviction.  Whew… why didn't you think of hiring a property manager for your residential property before now?
Commercial property manager
If you thought a residential property manager had many duties and responsibilities imagine the attributes of a competent commercial property management company.  For large commercial clients, seemingly, a property management company team's work is never done.   But they are worth every penny as they will add value to your investment by monitoring and managing your property, thus freeing you up to do what you do best – run your business.
Here is just a smattering of duties that a property management company can do for your business.
Screen for higher-quality tenants.  A competent property manager will implement a screening process whereby only the best tenants will come to your building.  This will eliminate the hassle of rent collectability as there are no concerns of timely rent payment, longer leases can be put in place, all resulting in less wear and tear on the premises and less headaches down the line.  In today's admittedly litigious society, a competent property management company will handle the entire screening process to gain new tenants, with an eye to fairness, and thus avoiding any type of discrimination lawsuits down the pipeline.
Avoid legal issues.  A commercial property manager not only screens tenants with an eye to avoidance of issues like discrimination, but will be skilled in landlord/tenant laws, and if unsure how to handle a particular matter should the need arise, will have a stable of competent attorneys to garner information on handling the legal matter immediately and properly.  There are many legal issues that can be avoided by handling a competent property management company, and they include OSHA violations as well.  A tip-top management team will keep on top of safety regulations in the building and ensure the building is always up to code and nothing slips between the cracks.  Any legal conundrums that crop up are handled expeditiously and expertly by the property management company, even including eviction.  Unfortunately, legal issues are inevitable when managing commercial property, so avoiding legal matters, trips to court or even one lawsuit, more than pays for the fee you pay for experts to manage your commercial property, not to mention the mental anguish that you are spared.   If your property involves condos or small residential neighborhoods, you no doubt have tangled with tenants as to HOAs or Home Owner Association fees.  It seems the more upscale the building and the more amenities present, the higher the HOAs will be.  Let the legal experts at your property management company take care of these legal entanglements for you.
Strive for improvement.  A competent property management team will counsel you on how to improve the cosmetic appearance, like the façade of your building, as well as tips to keep the inside of the building modern and inviting to potential clients.  The happier the tenants are, the longer the respective leases and the shorter the vacancy cycles will be.  An added bonus, the marketing of your property for prospective clients is so much easier and more effective.  Just as regular upkeep of your own home is smart and cost-saving in the long run, so is preventative maintenance in a commercial building.  The diligence of routine maintenance and putting systems in place to regularly repair and attend to minor issues, is a good practice as they do not morph into costly problems.  This is a win-win situation as regular maintenance to the property reaps benefits to your insurance premiums as well.
Are you convinced yet?
So, considering all the benefits of a property manager or property management company, you can see why one individual or a team can make a big difference in your life.  If you are a successful business person or company, you must take time to reap the benefits of your success.  If you are a slave to your business and all the minutiae that comes along with the status, when do you find time to enjoy your down time?  Or is their down time ever?  Consider retaining a property manager or property management company today.