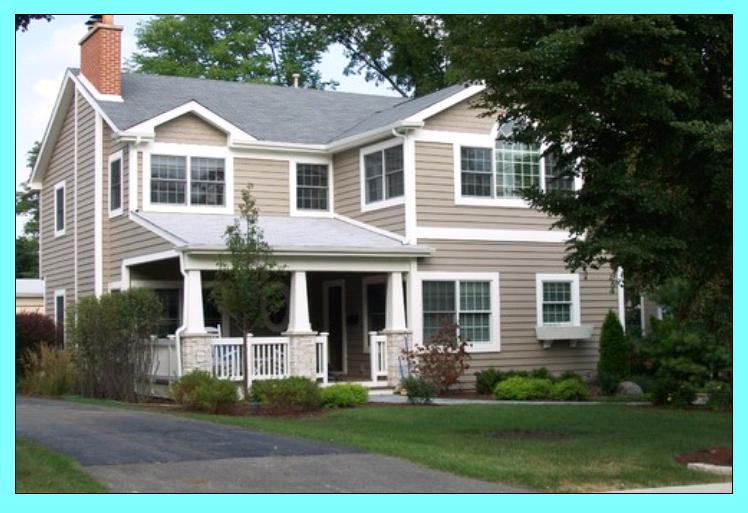 Whether you purchased your home brand new, or you've revamped it through the years, there is always room for change.  Are you a person who regularly peruses the home remodeling publications or websites to see how to further improve your house?  Or do you figure that your home is just perfect "as is" and so why change anything?
Homes in this chic city are distinctive and extravagant.  It is not that you should feel you need to compete with your neighbors for distinction and honors on whose home is better or more lavish looking, but it does not hurt to consult with a home remodeling expert in Palo Alto, who might, with a "fresh eye", give you some ideas on subtle or major renovations that would indeed beautify your abode.
Beautification
As mentioned above, renovations don't necessarily mean weeks and months of remodeling efforts to freshen up your home.  Often a few tweaks here and there will add curb appeal.
Just for fun, go down to the street and take a critical look at your home, much like a stranger would, as if seeing it for the first time.  What improvements, small or otherwise, could you make to give your home added curb appeal?
Tweaking the exterior
The trend today is away from the traditional concrete driveway or pathway.  Cement is now considered so "yesterday"… at least the plain cement that has been used for eons.  Today, if you are so inclined, you can choose cement that is stamped with designs or even tinted.  Why have a "plain Jane look" when you can take it a step further?  Also trending these days for driveways and pathways, it is now commonplace to see inlaid sidewalks, and even driveways (definitely pricey, but a beautiful look) done in paver bricks.  Paver bricks in the past all looked about the same, but now they are available in different styles, shapes and colors and will glamorize the front of your home.
Perhaps your landscaping needs freshening up as well, so what better time to pull out those overgrown and tired-looking plants, bushes and trees, and expand the areas of paver bricks further and totally revitalize your landscaping?  Your remodeling contractor has the name of a landscape designer up his or her sleeve, or someone already on the "team" who could offer you designs and ideas to truly make your house stand out on the block.
In conjunction with revitalizing driveways and pathways with new and creative-looking cement and/or paver bricks, your old garage may need some spiffing up as well.  Now might be an excellent time, while any cement and/or landscape work is being done, to modernize your current stand-alone or attached garage.  It is fashionable to create a garage that matches your home's façade and an experienced remodeling contractor will be able to create a comparable look to harmonize the garage and home.
Modernizing for fun
Revamping the driveway and garage will certainly help the house look good from the curb, but… face it – it's not much fun.  If you're looking to revitalize your home and put a little fun in your life, here are a few suggested renovations.
By all means, take advantage of not only a picturesque city, but a humming city, where the good weather keeps you on the move.  That means at the end of an action-packed day, be it a fun-filled or work-filled day, you're lucky enough to have beautiful weather for your down time.
To that end, why not take advantage of the near-perfect weather and consider some of these add-ons that are trending today?
Why be stuck cooking, dining or cleaning up in the kitchen, when you can have an outside patio area which includes a kitchen or grilling area or a wood-burning pizza oven?  Take advantage of the beautiful weather and spend your evenings enjoying dinner outside, instead of inside the house or at a restaurant because that soon get monotonous.
If a patio is not your shtick, then perhaps a raised deck would be more your style to gather with family and friends for downtime.
Porch sitting has become more popular the last few years, as people finally realize that they are so in tune with their work world and always tethered to their electronics, that they have forgotten how to be sociable with one another.  A huge front porch can add interest and intrigue to your home and it becomes a welcome mat for friends, family and neighbors to visit.  There are many styles of porches and it depends on the architectural style of your home when it comes to picking out a porch.
If the great outdoors holds no appeal for you, despite living in this beautiful City why not consider getting a sunroom?  A sunroom can be a fun room to gather with family and friends, and is a welcome respite from the rain or those occasional intolerable hot and muggy days.  You will find yourself using it in the Fall as it gets cooler and welcoming in the cool breeze from the Bay as you switch off your long-suffering air conditioner.
A pool is also a good addition to your home, though it doesn't add much curb appeal.  It might add value to your home in the long run, depending; however, if pools are prized in the neighborhood… in other words, if everyone has a pool, should you decide to sell your home later, you might consider the pool as an asset to the home's value.  These days, pools are not just a rectangular hole in the ground that looks unsightly and messes up the landscape… today's pools are made with many water features, are shaped according to the space in your backyard or your particular taste, and can be made to blend right into your existing landscape.  It is important to note, that if you haven't already caught the swimming "bug", it is a very good exercise regimen… one of the best for keeping fit and trim and in good cardiovascular shape if swimming is done on a regular basis.
There are many options to improve your home's exterior – try one of these on for size by consulting with a home remodeling expert today.