Windows play a very important role in any home. Not only do they contribute to your home's efficiency but they also provide natural lighting, increase air flow, and make your house look great from the inside out. Keeping your windows up to date with current trends can help improve curb appeal and resale value, because just like fashion, home design trends change over time. The new year is bringing in new opportunities to add character to your home with a unique design aesthetic. Here's how this year's replacement window trends can refresh your home.
Elegant Black Window Frames
Give your home the clean, bold, classic look it needs with one of the biggest trends that is here to stay – black window frames. This style can work with nearly any home décor and architectural design. The versatile color can complement any color palette you decide to pair it with. Black provides stark contrast that outlines your window opening, highlights the architectural interest of your window style can even create a focal point on the front of your home.
Blinds Between the Glass
Windows with blinds between the glass is another popular window trend in 2020. These are windows that are composed of two panes of glass with a set of blinds tucked inside. Windows with blinds between the glass are available as a pre-installed unit or an add-on feature for existing windows. If you choose to add them to existing windows, it can be as simple as connecting an additional pane of glass and the blinds to the current window frame. Windows with blinds between the glass have many benefits for homeowners, including: increased durability, reduced safety risks to small children and pets, controls light and heat from the sun, privacy, and low maintenance.
Oversized Windows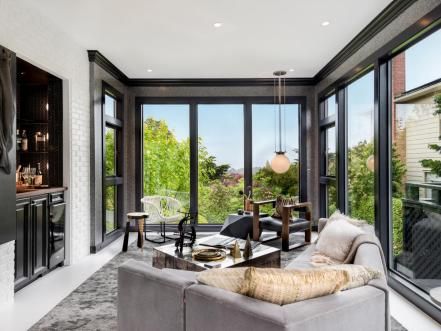 This is another popular trend carrying into 2020. If you're a homeowner who loves the idea of natural light filtering throughout your home, then this trend is a must-have. Oversized windows create visual interest and can easily blend indoor and outdoor living spaces. Architects and designers have developed ways to incorporate walls of floor-to-ceiling windows or doors. Homeowners are requesting more glass and less frame to increase the windows' viewing area. The beauty of oversized windows or window walls is the diverse creativity in the design. The options in the design process are endless. This trend not only incorporates natural light into your home but it also creates the feeling of larger living space, improves your curb appeal and improves ventilation and safety.
Modern Bay Windows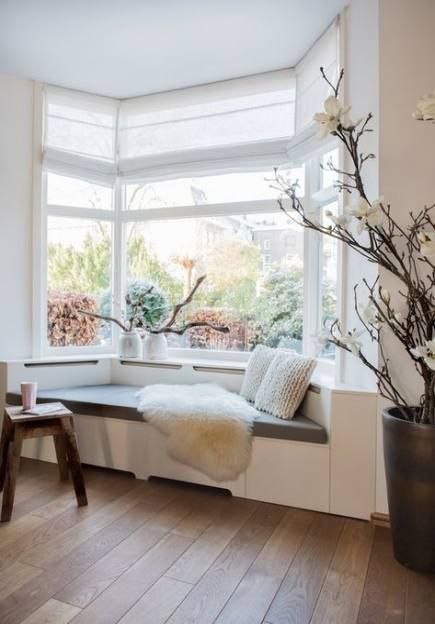 Bay windows are a versatile home upgrade that have many benefits worth considering. They add extra footage and value to your home. The panoramic glass that lets the sun shine in from different directions adds light to a room. Bay windows can also open and close, adding ventilation to the space. If these windows are well planned, they can be versatile. Some common bay window uses include a daybed, storage unit, built-in shelving, dining/kitchen banquette or a combination of these. Bay windows work especially well in living rooms, studies, and master bedroom spaces. Or you may even consider adding them to a dining area to create a cozy nook.
Bold & Bright Colors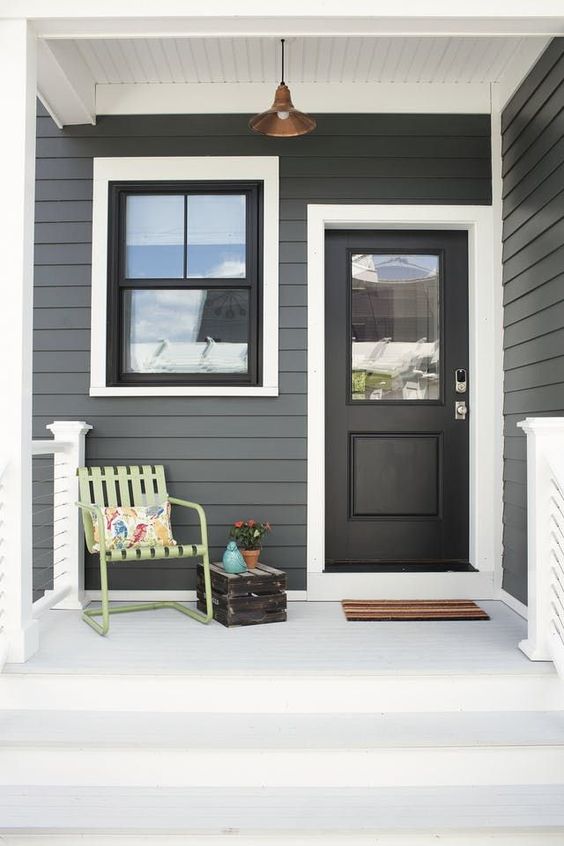 It's time to say goodbye to neutrals, grays and whites this year. Designers are using bold colors in 2020 for a more dramatic approach. Rich colors like emerald greens, navy blues, mustard yellows and purples are definitely having a moment right now. You may want to go all in by dedicating a whole room to this trend or ease yourself in by just painting your entry door with one of these bold colors. Spruce up your entryway by painting the interior of your entry door. What better way to bring life into your home than with these eye-catching colors.