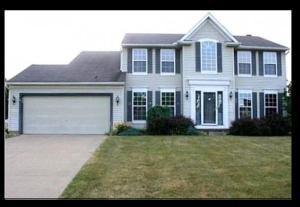 Oftentimes, when people think of window treatments, they think of curtains, shades, blinds, or other interior treatments that add warmth and beauty to the inside of a home. But what about outside your home? Your home has windows on both sides of it, inside as well as outside, and that means you've got two areas that need window treatments. Too often we neglect the parts of our windows that are out of doors, and that means we're missing out on privacy, protection from too much sunlight and noise, and extra area to express our creativity. You are a creative person and your décor should express who you are; expressing your individuality is something you crave in every area of your life. You've got an extra area to articulate your identity, and it's right outside your window.
Shutters
Shutters are the perfect addition to the exterior of a home, especially in a city where apartments are the norm. The two main types of external shutters are solid and slatted (often also referred to as louvered). Solid shutters are of one solid construction, while slatted are much like vertical window blinds. Solid shutters usually are made of wood, but these can also be constructed of other materials such as metal. Slatted external shutters also are most often constructed of wood and have slats that users can open and close to allow in as much or as little sunlight and privacy as desired, making them an ideal solution for apartment dwellers.
Shades
Exterior shades are great for protecting against UV rays because they are designed to block out part of a home or apartment's porch. Two popular types of external shades are sun shades and bamboo shades. Sun shades are great for lowering the interior temperature of a dwelling, which helps to reduce electric costs. They also are an effective method of providing privacy for residents. Solar shades also help to preserve furniture and drapes from fading because they block out up to 95 percent of harmful UV rays that cause fabrics to fade. Bamboo shades , of course, are constructed of bamboo and are a popular choice among those who prefer a natural look on exterior windows. Bamboo shades also provide protection from sun and UV rays as well as privacy when closed.
Awnings
Awnings are great for residents who like a lot of shade, especially when the sun is shining just a little too brightly. Awnings typically are made of fabric and are installed with rods and hardware. Some awnings can be opened and closed, while others must be put up and taken down, with this type typically being taken down at the end of the summer season. Awnings are not as popular as they were several decades ago, but they again are beginning to gain popularity. However, many apartment dwellers cannot include them because they must obtain permission from building owners who often don't permit their installation because they cause an unbalanced look to an apartment building.
Window boxes
A very popular choice among NYC dwellers is to add flowers to the exterior of an apartment, often with window boxes. Window boxes can be affixed to the bottom of a window or even to a balcony. Some residents even simply place window boxes around the edges of balconies in order to add decoration without a difficult installation process. This way, an apartment dweller does not have to obtain permission because no installation is required.
Window treatments for the exterior of your home are important, not just for creating a more beautiful presentation of your home to the world, but because they can help you add an extra level of much-needed privacy, which is a highly sought-after commodity in this city indeed. They can also provide added protection from all that noise occurring on the other side of that wall. And, of course, exterior window treatments can give you one more effective method of showing the city what a creative and expressive individual you really are. You live in the greatest city in the world, and you wouldn't have it any other way. But every now and then it sure is nice to relax in your home behind custom window treatments that afford you a little extra shelter from the outside bustle. Contact a custom window treatment expert in NYC for more information on what the right exterior window treatments can do for you.