As spring fades away and summer approaches, now more than ever people are leaving the comfort of their temperature-controlled homes and enjoying the warmth of the great outdoors. But having a lackluster outdoor living space might deter you from hosting the barbecues you've been craving. So here are several exterior remodeling ideas that not only add visual appeal but also add property value to your home. Whether you're looking for the perfect contractors or the right shade of paint, all can be useful steps for making necessary updates before summer begins.
Renew Your Landscaping
After a harsh winter, your lawn may look less lively than it used to. And if the grass didn't come in quite as green as you'd hope, it may be time to make some landscaping changes. By revamping your yard, adding plants, patios, and other decorative features, you can add interest and dimension to your outdoor space.  Installing a patio and adding furniture can make any yard into a getaway right outside your door.  Plus, adding plants to decorate the space can turn your average backyard into a garden oasis.
Install a Deck
Like a patio, the addition of a deck is another great way to create a space in which to spend time outdoors. Depending on the materials and complexity of the deck, it can be an expensive addition, but the return on investment will make any out of pocket costs worth it in the long run.
There are also many different routes you can take with installing a custom deck.  Some great porch remodeling ideas include screened porches to keep bugs out, porticos to add on to preexisting decks, sunrooms to allow natural light indoors, and classic decks to host grill-outs.


Update Your Roof
Restoring your roof is not only a visual improvement but can be a necessary repair if there are any functional problems.  Summers can bring some intense rainstorms, so getting small leaks under control is especially important for the safety of whoever lives under your roof. Prior to contacting a qualified roofing contractor, it's a good idea to consider what style and material you're looking to use, so that you can find a contractor who has experience with this type of work.  Be sure to notify the contractor of exactly what you want to be done, whether it's to completely replace shingles or layer on new shingles.   Since it's such an important task, open, clear lines of communication will prevent confusion later.
Repaint The Exterior
Having a fresh coat of paint on your house is one of the easiest ways to completely transform the look and feel of your home.  Mildew and bleaching from the sun can sap the life from the paint's color, so trying a new color for the exterior of your house is a great way to liven its appearance.  This is one of the fastest outdoor remodeling projects, especially with the help of reliable contractors who have extensive experience dealing with the elements.  It's also important not to overlook the steps prior to painting, such as cleaning the surface and sanding it down to allow paint to stick.  So, steps like these should also be considered when hiring a contractor.
Install New Windows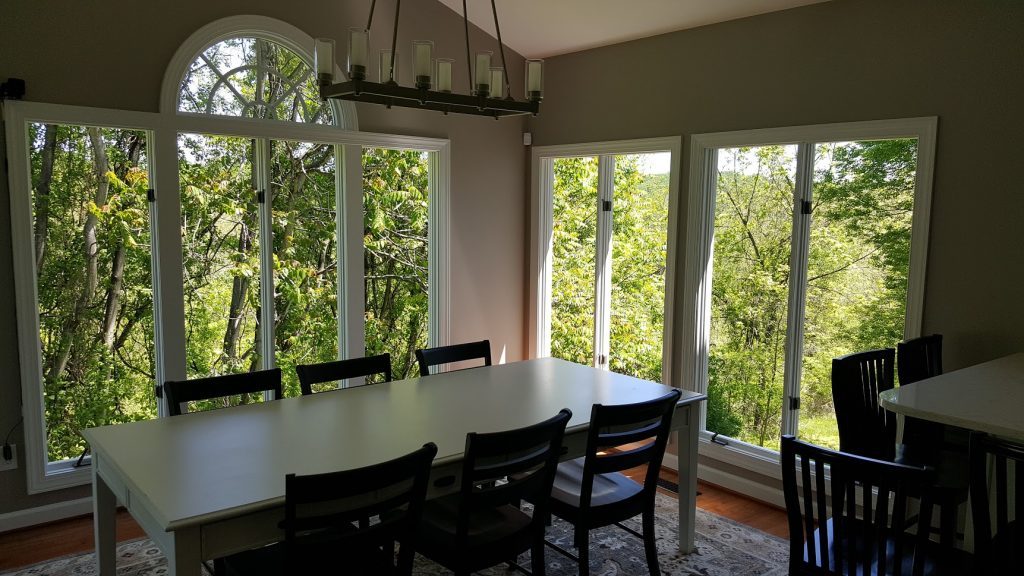 Replacing old, outdated windows is another great remodeling project because, with summer around the corner, you don't want drafty windows running up your air conditioning bills.
New, modern windows are more cost-effective because of the increased protection from drafts and UV lights,  Plus, there's value in having a lot of natural light coming into indoor spaces because that's one of the most desirable traits for people buying a house.
So newer and bigger windows are a worthwhile investment and certainly add curb value to your home.  Finding the best window contractor is always important because an experienced installer can help choose the right materials, decide whether to repair or replace, and maximize energy efficiency.
Even though spring cleaning may be over, it's not too late to start these remodeling projects to make your house the best it can possibly be.  By making changes both big and little to your house, you can refresh and renew its appearance while adding value which will definitely pay off in the long run.