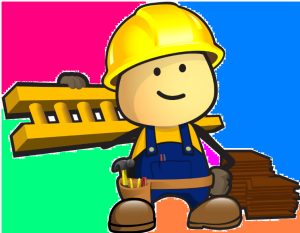 If you've ever had any type of interior remodeling project done in your home, you know that no matter how pleasant the project's outcome will be, there are definitely inconveniences and hassles to overcome to get to the goal. Thankfully, an outside remodeling job has none of those same types of indoor inconveniences, and, though there might be some mess, which is definitely understandable during any remodeling effort, the process will probably entail considerably less stressful situations – that is, if you have the right contractor.
When undertaking an exterior remodeling job, no matter what size, you should always do your homework in advance to find an experienced contractor suitable for the project before plunking down a single dime. Unless you have secured the name of a reputable contractor by word of mouth, do research the job and the contractor before any initial consultation.
Valuable advice
Even if you dabble in the occasional DIY project, sometimes you do need to seek out and retain a professional contractor for a remodeling project. Here in beautiful Cupertino, you should have no problem finding a contractor who is experiences in exterior remodeling.
What the project will entail
If you've admired a friend or neighbors renovations, do stop and ask what the project entails. If you've just skimmed through the pages of "House Beautiful" and a renovation project has caught your eye, you are lucky enough to find anything and everything you need to know about such a project simply by Googling around on the internet. A few mouse clicks will yield everything you need to know about design options, cost, and even the estimated length of the project from start to completion. At the very least, before you even look for a contractor, familiarize yourself with as many aspects of the project as possible. Learn the lingo for the project specifications so you may have a worthwhile and intelligent consultation with a construction professional. Both of you will benefit from your pre-meeting research.
Check references
If your proposed contractor is not a word-of-mouth suggestion, then you need to do your homework to find a perfect contractor for the job. Some contractors specialize in many types of projects – still others limit their expertise, honing in on one specialty … this might be the perfect match for you, but, of course, be open to other contractors, and don't take the first one you see on the internet or in the Yellow Pages. Depending on the size and scope of your remodeling project you will be putting out your hard-earned money for the job, so be thorough and don't be shy about finding out everything you can about your proposed contractor or particular construction company in advance. Some important steps are listed below.
Recommended steps
As stated above, there is a wealth of information to be gleaned from word-of-mouth or the internet. Get your information at hand before meeting with or enlisting the services of a potential contractor. Here are some factors for consideration:
Experience – Is this line of work the contractor's expertise, i.e. his years of experience in the construction business as well as the particular job that you are interested in retaining him and the company to do? Ask for licensure information. You can double-check the veracity of the license by checking online with various agencies – the Better Business Bureau is perhaps the best-known and most-reputable organization. If you like the contractor and have a "gut feeling" he is your guy, and, there is one, or even two complaints on record, you can still shop around, but they might not be enough to stop you from choosing him to do your project.
References – Ask for references from the potential contractor, and, honestly – they should be proud, if not eager, to show you samples of their work. Pictures of previously completed projects is a good idea, but, since this is an exterior job, you are lucky that you can hop in the car, drive by and peruse the project surreptitiously. If you've asked the contractor for prior customers' contact information, perhaps you can contact these prior customers beforehand and feel comfortable giving the project an up-close inspection right on their premises. If you do a face-to-face meeting with a prior customer, consider firing off these potential questions: 1) did you incur unexpected costs or delays, and if so were they readily corrected without undue hardship on your part?; 2) did the contractor adapt to your suggestions during the duration of the project or did he adapt an inflexible attitude or unwillingness to work with you?; 3) did the contractor work alone, use subcontractors outside of his company (if applicable) or work with others as a team, and if the contractor did not work solo, were you pleased with the remaining members of the crew?; 4) were there any post-project problems and how did your contractor deal with them?; and 5) was the warranty information in order and to your satisfaction?
Questions to ask the contractor
Once you've spoken to other people who have had work, or even a similar project done by this proposed contractor, consider posing some of these questions to him as well to get his response – hopefully the same response as the prior customers.
Don't be hasty
Where's the house on fire when you want to hire a contractor? Properly checking out the contractor, and the company if applicable, as well as the job at hand, will minimize disappointments down the road. Don't let the initial consultation be done in a hurry … make the time for a thorough meeting. Write your questions down if you worry that you might forget to ask them. Don't allow yourself to feel pressured or bullied into entering into a contract which you are leery of … if possible, take a few days to think about it and say "I'll get back with you".
A few details
You might figure that this exterior project is "your baby", but it might also be a project that part of your neighborhood might have to suffer through, depending on the scope of the job. Of course, you'll know to ask how many crew members will be showing up at your home, every day, sporadically, or on a one-time only basis, but, what about your contractor and his crew: 1) where will they park during the project's duration– will they be sprawled out all over the neighborhood or all over your existing driveway space … how far will they encroach on your neighbor's property, perhaps creating some hardships?; 2) will they need to access your home for any reason, perhaps to use the bathroom – will this be problematic if you are not at home during some of the time period that the work is taking place?; 3) most importantly – what about debris from the remodeling project … if is portions of your home being demolished, or even just leftover/waste materials, will it all be hauled away on a daily basis in their trucks, or will a large dumpster be employed during the duration of the project … this is an important consideration as you don't want your landscaping or cement driveway damaged by the use of a large debris container; and lastly 4) do ensure that you and the contractor and his crew are on the same page as to the duration of the project and expected completion date.
All these factors will help to minimize stress and disappointment until the project at hand is a done deal.
Fortune favors the prepared mind
Louis Pasteur famously said this – you can follow these wise words with a little foresight before scheduling a remodeling project. Do yourself a favor and consider the services of an experienced home remodeling expert in Cupertino today to make that project go as smoothly and effortlessly as possible.