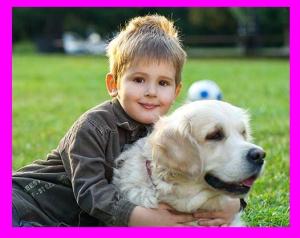 Nothing is more annoying than pesky insects – inside and outside of the house.  But when those crawling or flying nasties are in your inside domain, it makes it even worse.
Those bugs are bugging you, but what niggles at the back of your mind is while you'd love to get rid of those pests, the over-the-counter bug sprays or "bombs" just don't cut it and the bugs return over and over again.  Perhaps they never left?
Surely the industrial-strength potion used by a professional exterminator is strong enough to zap those pests, but will it harm your family – especially young children or pets?  It is a proven fact that infants, children and pets are more susceptible to toxic synthetic pesticides than adults.  This is predominantly because infants' and young children's' internal organs are still developing and maturing, and, thus they are more at risk.  As to kids and pets… well, the most-obvious reason is because of them playing on the floor or lawn, thus increasing a child's exposure to pesticide.
Green pest control
The most-important first step in trying to combat your pesky pests is to consult with a person experienced in pest control.  That person will be experienced in not only determining what type of pest you have, and what the best treatment to eradicate that pest would be, but will instruct you if this eradication will be a one-time event, or whether you should be placed on a routine preventative maintenance program to keep the pests from returning.
Additionally your expert exterminator is skilled in the use of chemicals to treat the pests.  He or she knows how to use the chemicals in a safe manner to kill the insects but keep your family safe.
Having a pest control service in your home, with a knowledgeable exterminator present, will quell your fears of an insect invasion.  However, some precautions should be taken after a spray is used – easy rules to follow if you're an adult, but what about if your children or pets come in contact with the spray?
There is a simple solution to this problem – hire a company who specializes in safe and non-toxic pest control in Esssex County for the interior and exterior of your home.  You want to be worry-free when it comes to your entire family – right down to growing the veggies or fruit in your garden.  You certainly don't want any type of pesticide sprayed near the growing area.
Professional exterminator
The pesticides in the store are not strong enough to kill most insects.  Sure, you can zap a spider or a centipede in its tracks and leave a pool of smelly bug spray on the basement floor in the process.  You, the consumer, unfortunately do not have access to the industrial-strength pesticides that are utilized by a professional to kill household pests.  Did you know that pest control companies and their personnel who administer the chemicals must undergo rigid testing?  The chemicals used to kill common household pests are strong – one spray around the perimeter of the home, or, around the perimeter of each interior room, is so strong that an insect merely traverses across that pesticide and it is a goner.  But if your dog takes his favorite toy and slobbers over it then rolls or drags it along the perimeter of the room, he is also licking the harmful insecticide.   Likewise with your children if they are playing or laying against the baseboards in a room.  Did you know that having a pet domestic bird that is around an area where spray has been administered can be harmful to the bird?  Canaries, for example, are highly susceptible to incurring respiratory distress from inhaling the fumes when they open their mouths wide to sing.
This is why you want to have a licensed professional who knows how to properly administer the strong chemicals.
Non-toxic pest control
Fumigation of household areas is often the quickest way to eradicate insects.  However, should you hire a company that specializes in non-toxic spraying, they will first use a process to de-contaminate your home from any prior spray utilized for the control of insects, whether it was used by the consumer or applied from another pest control service.  This is necessary before using the eco-safe fumigation or spray treatment.  Once this decontamination is complete, the next step is usually the fumigation process.  This ensures that an application of bug-repelling vapor is dispensed equally throughout the home.  Sometimes the fumigation may be used in the ductwork as well to speed up the process.  An eco-safe pesticide application ensures that every place in the house receives a coating of insect poison spray, yet the coating will evaporate and not linger on upholstery, rugs, draperies, furniture… even on the leaves of houseplants!  There is no harmful after-effects at all.  There is not even an odor.  And the whole fumigation process is done in the space of a few hours.
If bugs are the bane of your existence, consider consulting with a professional exterminator in your area, as soon as possible.  A reputable pest control expert will listen to your concerns about the use of pesticide in and around your home, and counsel you on the best way to tackle the problem head-on without fear of consequences from any toxins used.
An exterminator who is skilled in the use of eco-friendly pest control will not just rattle off the terms "going green", "eco-friendly" or "toxin-free" – he or she will implement a non-toxic pest control program into your home to eradicate those pesky household pests and make it safe for your loved ones as well, be they kids or fur kids.