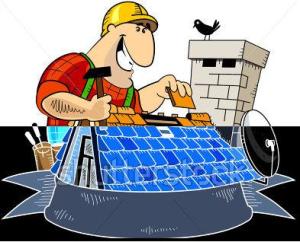 Well, the frost is on the pumpkin already and the weather soothsayers are already predicting a Winter that is sure to rival the 2013-2014 season. Groan.
Perhaps your large energy bill for heating your home during the Winter season and cold Spring has prompted you to take some action before the really cold weather settles in this year. There are multiple options for ensuring that your home is more energy efficient – some are simple DIY fixes, others might rely on the services of an energy auditor, and, most likely, if your home is still cold and your energy provider keeps sending those gargantuan statements, your next solution would be to consider replacing your windows to make your home more energy efficient.
Here are a tips to try
If your furnace keeps running nonstop during the cold season, cold drafts might be entering your home, and infiltrating cold air into what would normally be cozy rooms. If you stand close to the window and you feel cold air, or you do the match test near a window and the flame flickers or goes out, then you know your windows are no longer airtight and are likely the culprit for your chilly rooms and high energy bills.
Take matters into your own hands
Twice a year, without fail, you should inspect the areas around your doors and windows to ensure they are airtight. Look for crumbling caulking or gaps in the weather stripping to prevent unwanted air from leaking into the house. Though you might tend to think more of cold air entering the house through little nooks or crannies, be advised that hot air is similarly going to enter your home when windows or doors are not airtight, thus sending your air conditioning unit into overdrive. So, a thorough inspection on your part should be done in the Fall and Spring seasons, while the outdoor temperature is warm enough for caulking or weather stripping to be applied properly and to guarantee it will adhere. Unbelievably, even the tiniest air leak around your windows will invite in so much cold air that your energy bill will rise as much as 10%.
Another simple fix is to use heavy cloth blinds or thermal curtains, both which will work well to provide a thick layer of material between your windows and the inside of the rooms, but, here you are really only masking the problem, instead of getting to the root of it.
Get an energy audit
Once you have repaired any air leaks or gaps around the windows, and cold air still persists or the rooms are chilly even with the furnace cranked up, your next option, before considering the expense of replacing your windows, would be an energy audit. Many HVAC companies will perform this task, for a fee, for you and then give their recommendations, but, most energy providers also conduct energy audits. An energy audit is an important step to determine the source of the energy loss in your home and how you can remediate that problem to eliminate any more energy loss issues going forward. A person who is skilled in improving energy efficiency will come to your home to conduct an energy audit and review the efficiency of your heating and cooling system to identify any issues and suggest replacement if necessary. Often an HVAC contractor, or your energy provider, will suggest upgrades and possibly offer available rebates to assist you in rectifying the problem.
Best option would be window replacement
If the above two options fail, then the best recommendation is getting replacement windows. If your windows have been in place for many years, then you will be surprised to know just how far replacement windows have come and what they can do for your home – both style wise and energy wise. You might want to check out some of the available types of windows to get an idea of the styles or designs and range of options. The best suggestion would be to seek the advice of a contractor whose specialty is installation of replacement windows. Often the contractor has a showroom, or can recommend a showroom of the replacement windows which are the brand that he endorses and regularly installs. Check out an experienced replacement window contractor in Howard County, Maryland.
Options available for replacement windows
Don't be taken aback at the initial cost of getting replacement windows, because they 1) will always add value to your home, and 2) you will see an immediate decrease of energy costs as soon as your next monthly bill arrives. So, that said, there are a wide variety of window sizes, styles or designs available now, sure to please everyone's preference and budget.
Trending designs in replacement windows
Thicker and enhanced panes – Typically, triple-pane windows are two layers of windows with a panel containing gas as the middle pane. But, there are additional enhancements available for this middle pane, including a blind, shade or grille, all items which replace the traditional middle pane.
Aesthetic beauty – Not only are the latest windows available with pane options, but different trims are optional as well. A popular choice is wood enhancements to harmonize with the architectural style of your home.
Tinted windows – Not just for your car anymore, now window manufacturers have enhanced the window panes by allowing the option of tinting. While there will always be clear-pane windows, the trend is toward exterior tinted panes. The tinted glass will provide added sun protection – great for hot Summer days for you, and, for preserving your furniture and rugs as well from the searing sun's rays.
Whether you choose to install replacement windows for aesthetic purposes, or, in an effort to provide energy efficiency to your home, your best bet is to contact an expert in window replacement who will assist you in making the best choice for you and your home's needs.