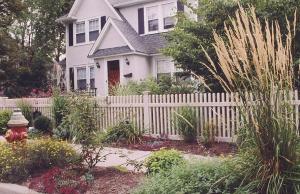 When it comes to the value of a home there are many things that can be done, some of these are purely cosmetic, such as cleaning the yard or planting flowers, while others are structural such as remodeling the bathroom or adding a home addition. When you are considering a home remodeling project in Cupertino you should look at the increased value that this project will bring to your home as well as at the benefits that the remodel will bring to you and your family.
Interior remodeling projects Vs. exterior remodeling projects
Because you live in a state that enjoys beautiful weather year round, you are no doubt prone to spending most of your down time outside in the fresh air and enjoying the sunshine. While tweaks to the interior design of your home may be done from time to time, the bulk of renovations are done to the exterior of your home or to add enhancements to your outside living areas.
All about the aesthetics
Aesthetically pleasing roofing materials such as slate are costly and durable but will set your home apart from any others in a heartbeat in an exclusive neighborhood. Not only will your home increase in value, complement your home's design and architecture but the look is easy on the eyes. It's easy on the home air-conditioning bill as well, for the heavy slate will help to keep your home cool during the hottest Summer days.
Windows to the world
Modern replacement windows will provide spectacular designs that harmonize with the style of your home and will help to regulate the temperature inside with tinted glass or internal blinds sandwiched within the external and internal panes of glass to keep you cool and comfy, even on a scorching hot day.
The garage
Who wants to leave their vehicle outside on a sweltering hot day when it can be driven into a beautifully designed garage? While it seems that not much can be done with a brick and mortar garage that is adjacent to your home, or one that is attached either accessible from inside the house or not, the newer trend is creating elegant and sophisticated garage door designs and features that harmonize or emulate the architectural style of the home. Windows, dimensional panels and color tones will help to create a pleasing balance to the façade of your home.
Build a sunroom
The beauty of living in a sunny state like California is enjoying some of the best weather Mother Nature has to offer. Sometimes it gets a little too hot, however, and, if you had a luxurious sunroom, you could still enjoy the rays, but in the comfort of your home, with a little air conditioning or ceiling fans to add to your comfort level. A state-of-the-art sunroom could be built for casual use or even formal use. You may have it entirely glassed in with screened inserts and even a glass ceiling can be constructed for the ultimate sun-enjoyment or stargazing experience.
A pool can be your refuge
A pool is more than just a place to take a quick dip in between bouts of laying on a chaise lounge in the sun. A pool can provide the ultimate cardiac benefits for you and your loved ones. Today's trending pool styles are not just a cement hole in the ground, but luxurious pools with waterscape and landscape amenities as well. There are pools which feature bowls of fire, waterfalls trickling into the pool and sidecar sauna baths, just a hop, skip and a jump away. Diving aficionados no longer do cannonballs off a regular diving board, but instead will wow you when taking a plunge from a "diving rock". A pool paradise can be created that will meld right into your current landscape, not detract from it or be intrusive looking. If a luxurious pool is not "you", consider putting in a lap pool … it is long and narrow and takes up little room in your yard, but swimming laps will increase your stamina and provide a world of health benefits every time you use it.
Hardscape features
One of the most-beautiful concepts in patio, sidewalk, walkway and driveway design has been the introduction of paver bricks to residential homes. Once used in cobblestone streets or just for quaint or rustic businesses, now paver bricks come in a variety of styles, shapes and colors and can transform formerly cemented areas into gleaming works of art. Gone are the misshapen or cracked concrete slabs or flagstone garden pathways with weeds forever growing between the decorative stones. Pavers give a clean, yet rustic, look wherever they are used.
Expand the kitchen to the patio
A growing trend, especially in warm-weather states, where people may partake in their backyard living spaces all year around, is the popular outside kitchen. This is not just a barbeque pedestal-type gas grill, but a full-sized kitchen area, complete with fridge, stove and sink. Even a pizza oven can be built for impromptu gatherings, all in the vicinity of your patio or deck area.
Concepts for outdoor living
There are a world of ideas when you live in a favorable climate like sunny California. This is why you live here … enjoy the beauty and all it has to offer, especially by remodeling your home to make the most of outdoor living on an everyday basis. See a local home remodeling contractor right here to see what enhancements are available to provide you and your home the ultimate in luxury and amenities today.