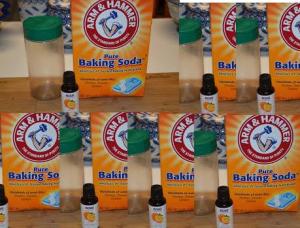 You have to worry about the chemicals that are in your floor coverings, whether it is carpeting or rugs, so why worry about hazardous chemicals being released into your home when it comes time to clean those floor coverings?
Sure you could rent a carpet cleaner, but the special formula you have to use with that machine is full of cleaning agents often teeming with near-toxic fumes. If you have your own carpet cleaner, it really is not any different – it must be filled with a cleaning agent.
Simplify carpet cleaning
Rugs can be taken to a reputable rug cleaner, but carpeting – that's a different story. There are a handful of products on the market today, that are deemed safe for cleaning your carpets, but most of them unfortunately do not have enough oomph to get your carpet cleaned well, whether it is simply doing a spot cleaning to remove dirt or a stain, or a full-fledged cleaning of that carpet.
When you need to get your carpet cleaned, but the job does not warrant a trip by a home cleaning service, where do you turn? The simplest fix to get your carpet fibers looking brand new again is by using a product named "Simple Green®".
Simple Green®
Simple Green® is one of the best, non-hazardous, deep-cleaning and deodorizing cleaners on the market today. Nearly everyone is familiar with the white gallon bottle filled with dark-green liquid that is natural with no added colors or fragrances and has been around for thirty years. Simple Green® was "green" before "going green" was fashionable by the environmentally conscious crowd.
The original Simple Green® can be used to clean everything from your fine china to your outside birdbaths, and you needn't worry about a toxic film on your bowls, nor will the birds suffer from toxicity by using water with a splash of Simple Green®.
It is concentrated so you only need the smallest amount to create a potent cleanser. A gallon bottle will last you forever.
A review of their website (www.simplegreen.com) will illustrate that Simple Green® is a five-star product with about 100 reviews, none of them anything less than favorable.
There are a total of 20 different types of cleaners in the Simple Green® family, but we'll deal with the original for purposes of this post on carpet cleaning.
Clean carpet with Simple Green®
Simple Green® touts its magical potion as "this professional–strength formula deodorizes as it deep–cleans, safely removing tough stains such as: motor oil, grease, coffee, wine, chocolate, blood, lipstick, and more. Simple Green® Carpet Cleaner brightens without bleach, is clean rinsing and has no added color or petroleum distillates."
Use Simple Green® anywhere carpeting is found: homes, offices, classrooms, showrooms, hotels, restaurants, museums, and more. Its versatile, concentrated formula can be custom diluted to safely clean stains or used in hot water extraction and steam carpet machines.
How to use Simple Green® to spot clean carpeting:
Remove wet soils by blotting with a clean terry cloth towel.
Pour 4 teaspoons of Simple Green® into a 32 ounce spray bottle of warm water or into 4 cups of clean, warm water in a bowl.
Moisten soiled area with solution, working in gently.
Blot with a damp terry cloth.
Repeat if necessary.
Allow area to dry before use.
Simple Green® for machine carpet cleaning
To encourage drying, open windows in warm, low humidity weather; in humid weather turn on air conditioner, or in cold weather turn on heater.