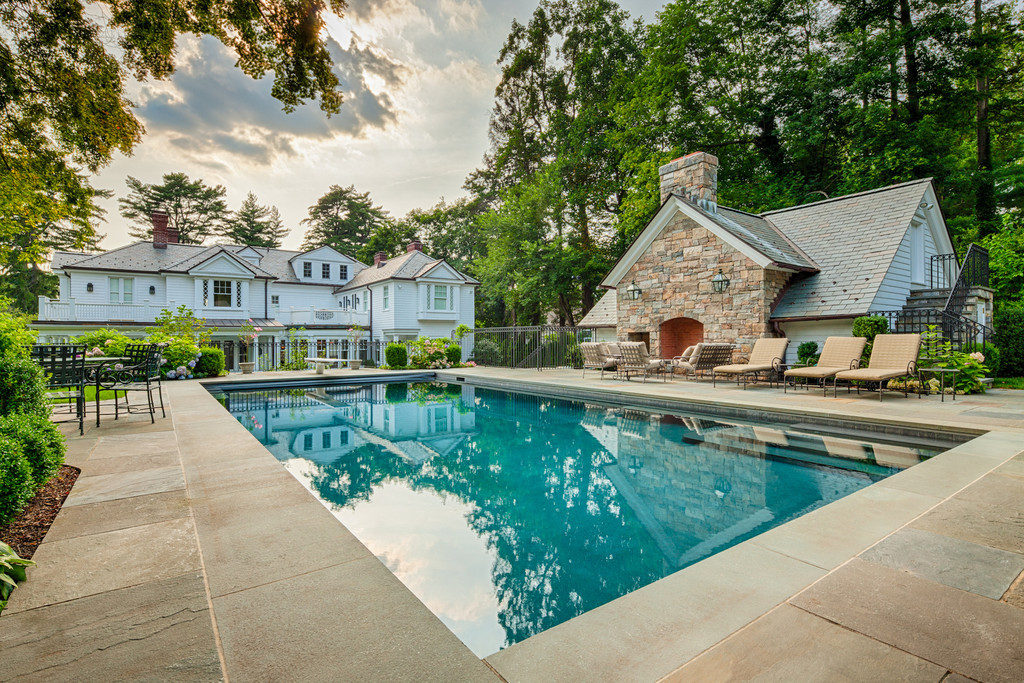 Your exterior design will always be as important as your interior design because it is what the public sees. Exterior design is the face of your home. The exterior design covers a lot of things in your homes like lighting, water, and electricity – these must be taken into consideration because these are some of the crucial parts in your home. Painting your home should also be thought through – the shade, layering, and color – as well as refinishing yards, sidings, and driveways. Exterior design of your home should complement the practical aspects of your home.
Mixed Textures and More
Designers are still mixing up material, such as siding, stone, and metal, but in a cleaner way. Color combinations are more monochrome, lines are straighter, texture planes are seamlessly blending together.
Popular Colors
Grays, blues, and neutrals are still very common, but instead of feeling manufactured they're moving to their organic versions. Grays are moving toward a more beige-like warmth, blues are earthier and darker. This year's home exterior trends are anything from dark gray and almond tones to neutral, soft khakis and beige.
Patios and Decks
Patios, decks and porches are the most requested additions to homes right now. These additions will enhance your use of the outdoor space and in-ground pool but a porch will also enhance your home's appearance and curb appeal as well. Many people are clamoring for patios, decks and porches with the same amenities they enjoy indoors, including dedicated sitting and eating areas, seamless transitions and views, and even technology. They also need to look the part so we need to take into consideration accessories, such as lighting, modern railings, and pergolas.
Low Maintenance is Key
A home exterior trend this year that most homeowners appreciate the most are best low- or easy- maintenance products within their budget. Most homeowners don't have the time for maintenance and upkeep of windows, doors, siding and decks. Vinyl, composite, and fiberglass windows are energy-efficient materials that never need to be repainted like wood. Engineered wood siding has a more realistic texture than fiber cement, vinyl and other siding products, and resists moisture and fungal decay. Metal roofs require no maintenance and last longer than an asphalt shingle roof.
Custom Garage Doors
Homeowners can now customize their garage doors to their liking and interest. They can choose garage doors made of a faux wood composite material that won't rot, warp or crack.
Textured Exteriors
Log-look siding is gaining popularity right now. Texture is a very popular trend for exteriors, which has led homeowners to consider a mixture of different types of material style for their exteriors. You can add more texture to the home by using more rustic style, board-and-batten shutters, fieldstone or brick skirts around the bottom of the property, or through landscaping, adding bushes and trees close up to the property.